IAP Spotlight
CARBON UTilization, Storage, and Transportation
CARBON UTilization, Storage and Transportation (CarbonUT) is at the center of energy engineering and geoscience innovation. Our research is fundamental to accelerating global knowledge transfer and deployment of the most effective carbon capture, utilization, storage and transportation methods — and creating a circular carbon economy in the energy industry. Unlike other centers, we focus on groundbreaking solutions at the molecular and pore level with worldwide application to all geological settings.
Led by a world-class team of experts at the No. 1 Petroleum Engineering program in the country, CarbonUT offers our industry partners insider access to projects across focus areas including:
FORMATION EVALUATION
Identify best candidates for carbon storage through integrated formation evaluation methods
Improve petrophysical understanding of carbon storage in carbonates and basalts
RESERVOIR ENGINEERING
Advance fundamental porous media science to improve CO2 sweep efficiency and pore space utilization ratio
Quantify and control molecular- to pore- to reservoir-scale carbon trapping and storage mechanisms in brine and rock
Test and validate the use of ultra-dry carbon foams and nanoparticles
Risk MITIGATION and CONTROL
Identify and mitigate geomechanical risks through integrated reservoir management
Utilize machine learning methods to optimize carbon injection strategies and maximize returns
Test and validate geophysical methods for real-time and reliable carbon utilization and storage
Advance reservoir monitoring through geophysical methods to ensure carbon storage safety
Transportation
Improve the efficiency and safety of carbon transport in onshore and offshore pipelines
UNCONVENTIONALS, GEOTHERMAL and HYDROGEN
Improve understanding of carbon storage and utilization in source rocks and tight/shale formations
Explore uses of carbon for geothermal energy production including carbon as working fluid
Apply carbon technologies to H2 geological storage
Example Project
A Case Study of Using Aqueous Formate Solution for Carbon Sequestration and Geological Storage

Carbon dioxide (CO2) has been used as a carbon carrier for geological carbon storage. However, various shortcomings come from its physical properties, such as low carbon density at low to moderate pressure, low mass density, low viscosity, immiscibility with water, and corrosivity.

We performed the first case study of using aqueous formate solution as carbon-bearing water for carbon storage and enhanced oil recovery. Properties of formate solutions in brine were measured, such as solubilities, densities, and viscosities. Then, numerical reservoir simulations were performed for carbon storage and enhanced oil recovery by aqueous formate solution and by CO2. The two cases exhibited entirely different flow regimes, and the formate injection case resulted in a greater amount of oil recovery and carbon storage, primarily because of more stable fronts of oil and water displacement.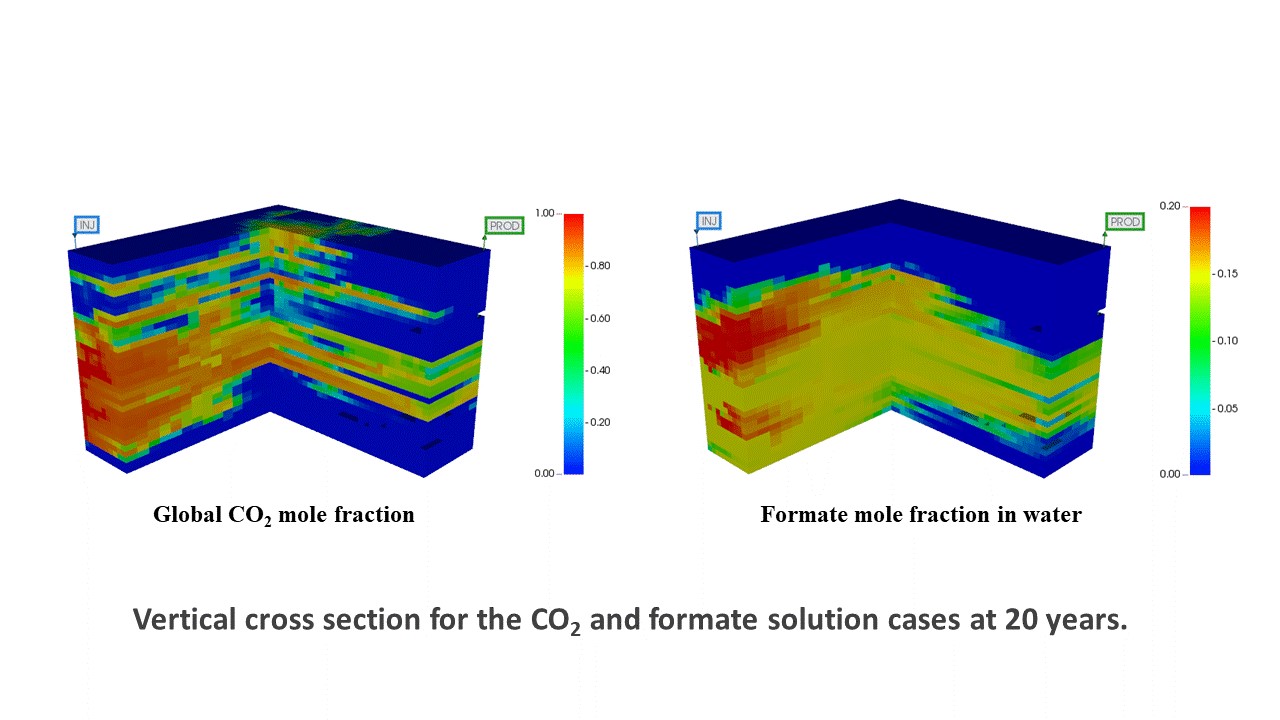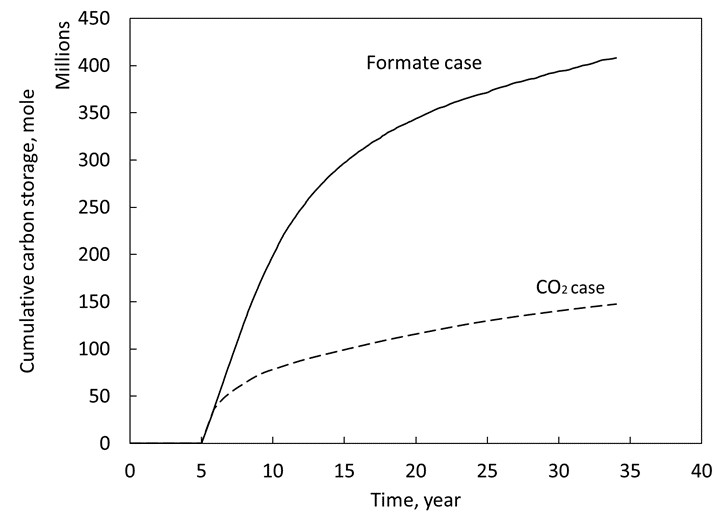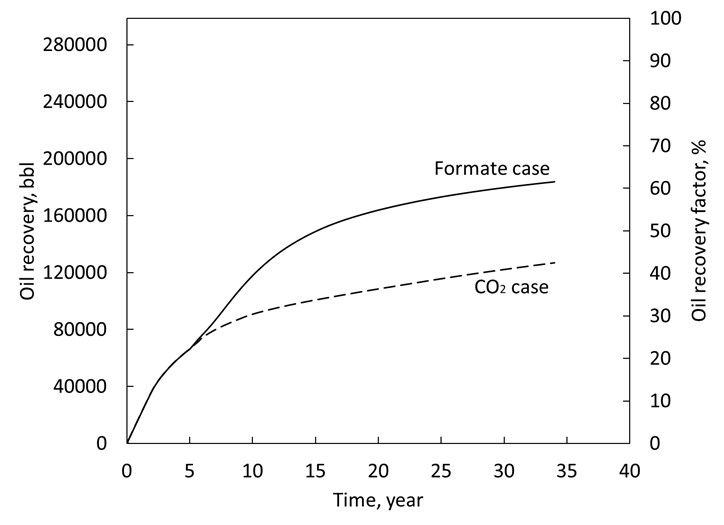 Meet the Core Team
7+ experts in CCUS with vast Texas petroleum industry experience
100+ years accumulated experience in CCUS
Home of the country's No. 1 Petroleum Engineering graduate program (U.S. News and World Report)
Nicolas Espinoza (Geomechanics and seal integrity)
Ryosuke Okuno (Reservoir engineering, phase behavior, geochemistry, EOR, CO2/H2 storage)
Matthew Balhofff (Reservoir engineering and EOR)
Hugh Daigle (Petrophysics and offshore basins)
Zoya Heidari (Formation evaluation, source rocks and carbonates)
Yingda Lu (Multiphase flow in pipelines and flow assurance)
Maša Prodanovic (Porous media characterization, digital petrophysics, CO2 foams)
Wen Song (Multiphase reactive transport in porous media)