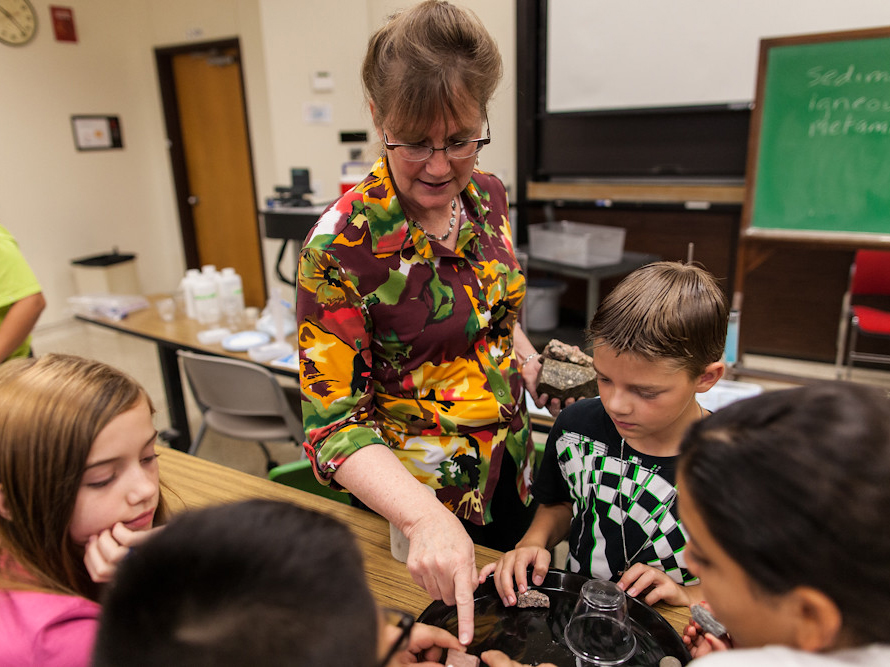 Education, Training & Outreach
Faculty and researchers from the Center for Subsurface Energy and the Environment work with numerous UT Austin faculty, as well as colleagues from other universities, to share knowledge with a variety of stakeholder groups. The Education, Training & Outreach program is led by Dr. Hilary Olson in the Hildebrand Department of Petroleum & Geosystems Engineering. Our faculty and researchers provide trusted knowledge while participating in the national and global conversations on energy.
Webinars with subject matter experts are an important part of our center's outreach to alumni, colleagues and the general public. Find out about past webinars and the next upcoming webinar sponsored by the center.
Our award-winning TOP Energy Training Program has trained oil and gas inspectors from across North America, with over 42,000 hours of content delivered as part of our TOPCORP flagship program. Now we are making these high-quality online courses available to professionals, educators, and students who would like a better understanding of the ever-changing technology in the industry. TOPCORP offers free webinars targeting professionals who work in the oil and gas regulatory arena.